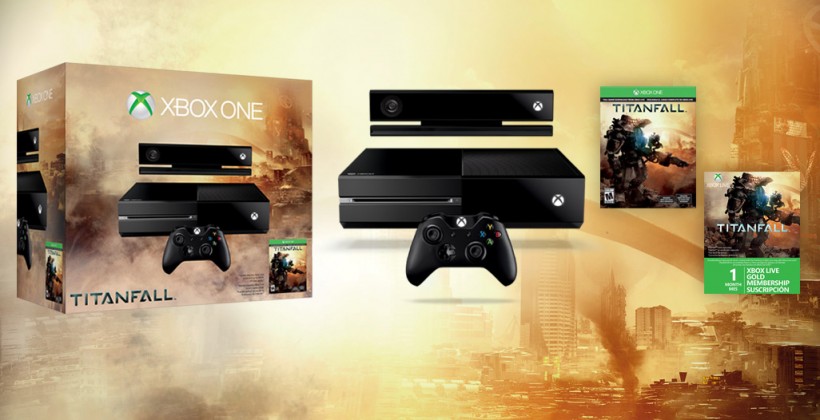 Do you live to code?
Activate your DreamSpark benefits!
Download Visual Studio Pro 2013 FOR FREE
Qualify to win an Xbox One Titanfall Edition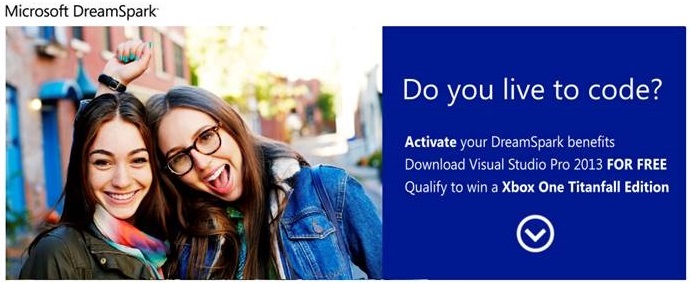 Download Visual Studio Professional 2013 FOR FREE and enter a chance to win an Xbox One Titanfall Edition!
By using Visual Studio Professional 2013, you can deliver quality applications on Windows, Office, Windows Phone, the web, or the cloud. When you combine it with Windows 8.1, you'll be able to build Windows Store apps. It's a great way to be prepared for that summer internship, or for your new job after graduation. Best of all, it's FREE to download as a DreamSpark member.
Go here to learn how you can earn a chance to win 1 of 14 Xbox One Titanfall editions. Act fast – the offer ends June 15th!
URL: https://build.windowsstore.com/dreamspark/